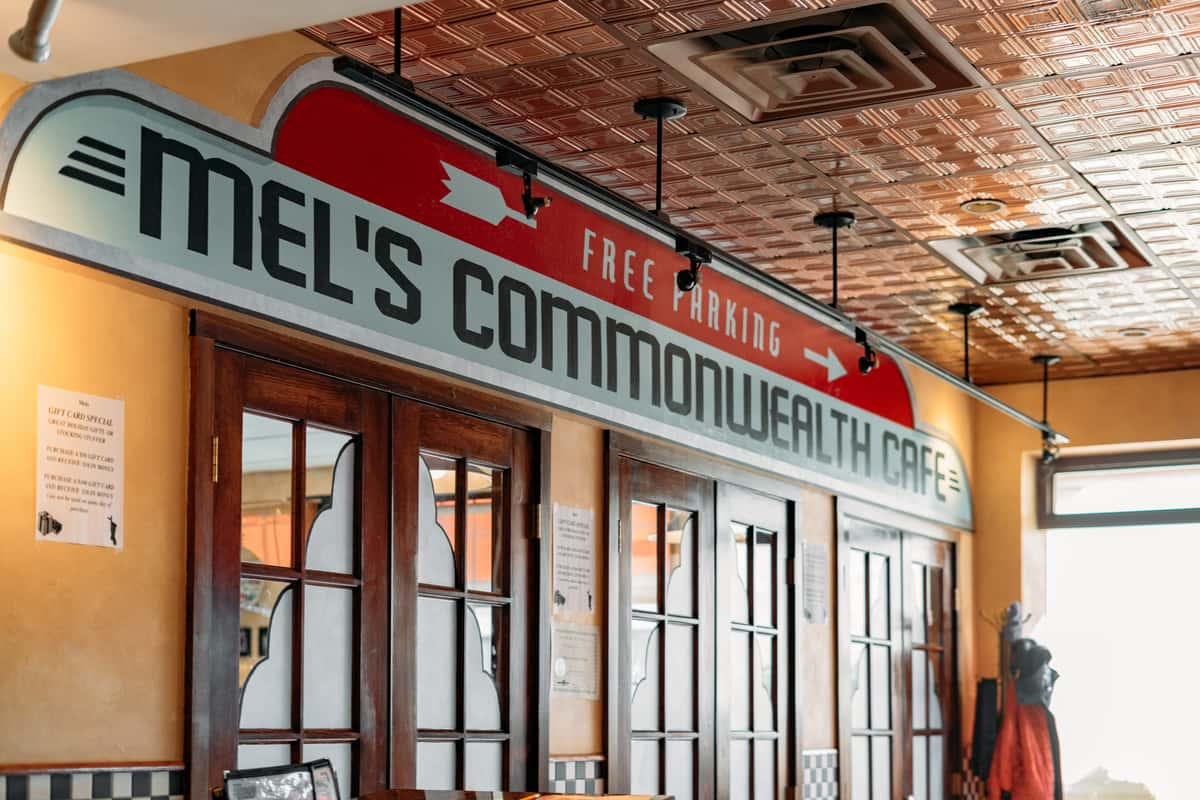 Lunch
Become a VIP
Receive updates on special events, new menu items, menu reviews, and more!
Lunch
Appetizers*, Sides & Soups
SOUP OR CHOWDER SPECIAL
Add soup to any Sandwich or Salad.
Bowl - 3.99 Cup - 2.99
Add Chowder to any Sandwich or Salad.
Bowl - 5.49 Cup - 3.99
Mel's Famous Salads
DRESSINGS
House (Sweet Creamy Italian), Thousand Island, Ranch, Bleu Cheese, Diet Thousand Island, Italian, Diet Italian, Honey Mustard, Greek, Caesar, Oriental, Sesame, Balsamic Vinegar, Oil and Vinegar
Pockets & Rollups
Served with choice of French fries, pasta salad, garden salad, chips or pretzels.
Sandwich Board*
Served with lettuce, tomato, pickle and chips on your choice of White, Wheat, Lite Wheat, Syrian, Marble Rye, Lite Rye or Sourdough bread.
Burgers*
All burgers served with lettuce, tomato, sliced red onion, pickle and French fries.
Paninis
All served on our special Indian Wood Fired Naan Flatbread and grilled on our seasoned panini press, served with your choice of pasta salad, French fries, garden salad, chips, pretzels or coleslaw.
The Sub Shop*
All subs are served with French fries.
*These items are cooked to order and may be served raw or undercooked. Consuming raw or undercooked meats, poultry, seafood, shellfish or eggs, may increase your risk of foodborne illness.